Back to Catalogue
Becoming a Self-Manager
Challenging Your Thoughts
Swipe right to go to the next slide
Thoughts and Beliefs Matter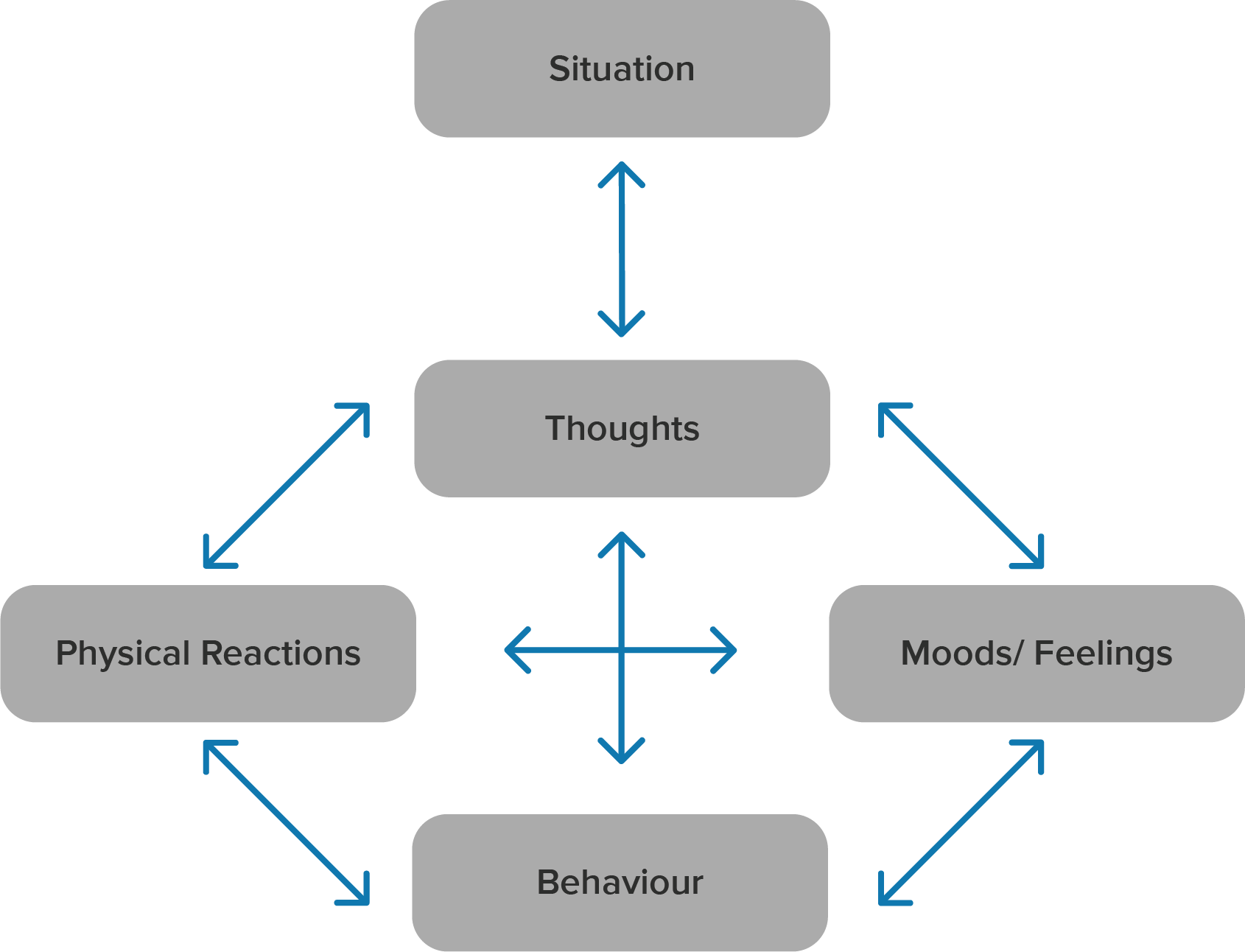 Thoughts and beliefs about health come from many places, like family, culture, doctors, and the media (TV, internet, books). Health beliefs and thoughts can also come from inside of us, when our minds try to make sense of things that are happening in a given situation. Our thoughts and beliefs about symptoms can have a major impact on how we feel (emotions) and what we do (behaviours).
Cognitive Behavioural Therapy (CBT)
Cognitive Behavioural Therapy (CBT) provides a way of understanding the connections between our thoughts, feelings, physical sensations, and behaviours. CBT skills involve changing unhelpful thoughts and behaviours that may be causing or worsening personal problems. These skills are helpful for coping with mental and physical health conditions, including concussion.
If you would like to practice using the CBT skill of Cognitive Reframing, consider choosing one of the common concussion beliefs from the prior slide and going through the six steps of cognitive reframing on slide four of this article. You will practice looking for evidence for and against, and coming up with a reframed thought.