Back to Catalogue
Concussion Recovery Basics
Concussion: Everything is Connected
Swipe right to go to the next slide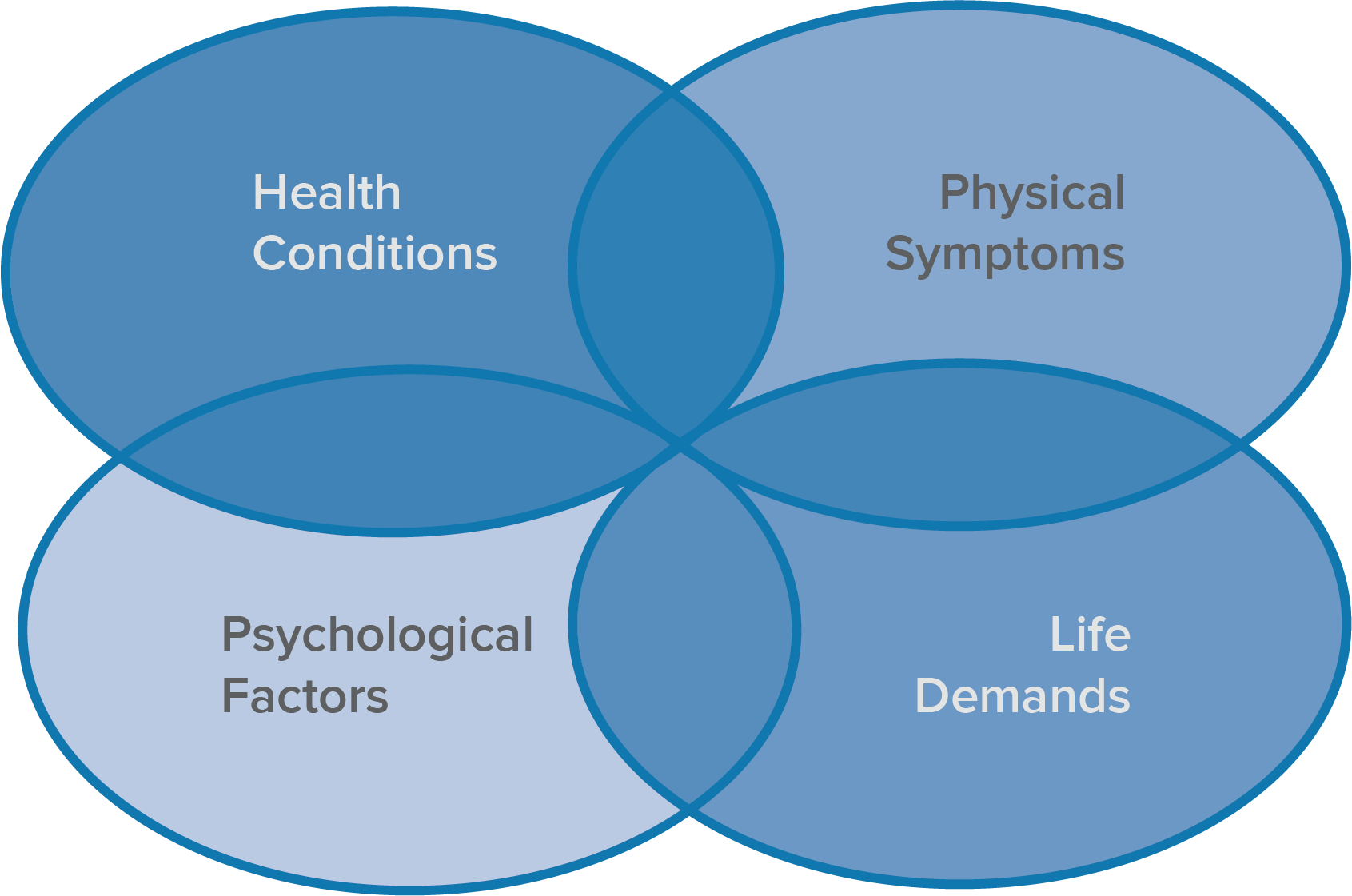 When it comes to concussion, everything is connected. Physical symptoms, psychological factors, and life demands can affect one another in helpful or unhelpful ways. Problems in one area can impact all of the other areas and prolong disability. On the other hand, improvements in just one area can have a positive impact in all the other areas and promote recovery. On the next two slides, let's take a closer look at how everything is connected in concussion.
To summarize:

Health condition(s), physical symptoms, psychological factors, and life demands are all connected in every possible direction.
These connections can sometimes hinder recovery by creating negative feedback loops and vicious cycles.
These connections can also promote recovery. Improvements in one area can spill over to the others, and help you build momentum in your recovery.
If the information in this article was helpful to your understanding of concussion recovery, you might want to print a copy of this diagram [pdf] to keep in a visible place as a visual reminder that everything is connected.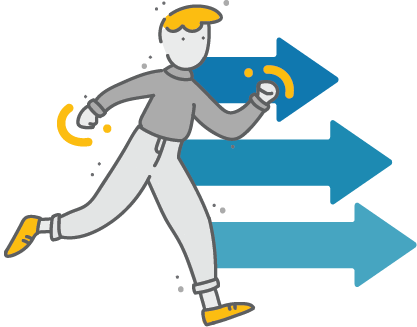 The next article in this introduction explains more about gradually returning to activities.