Back to Catalogue
Returning to Work
Job Accommodation: Self Employment
Swipe right to go to the next slide
Unique Challenges of Self-Employment
Self-employment is a fast-growing area of the job market. There are unique challenges for those who are returning to self-employment after concussion.
Unlike traditional employees, self-employed people do not have a built-in support system (e.g. manager, HR department) to guide the return to work process. It will be up to you, along with your health care providers, to plan and implement your return to work.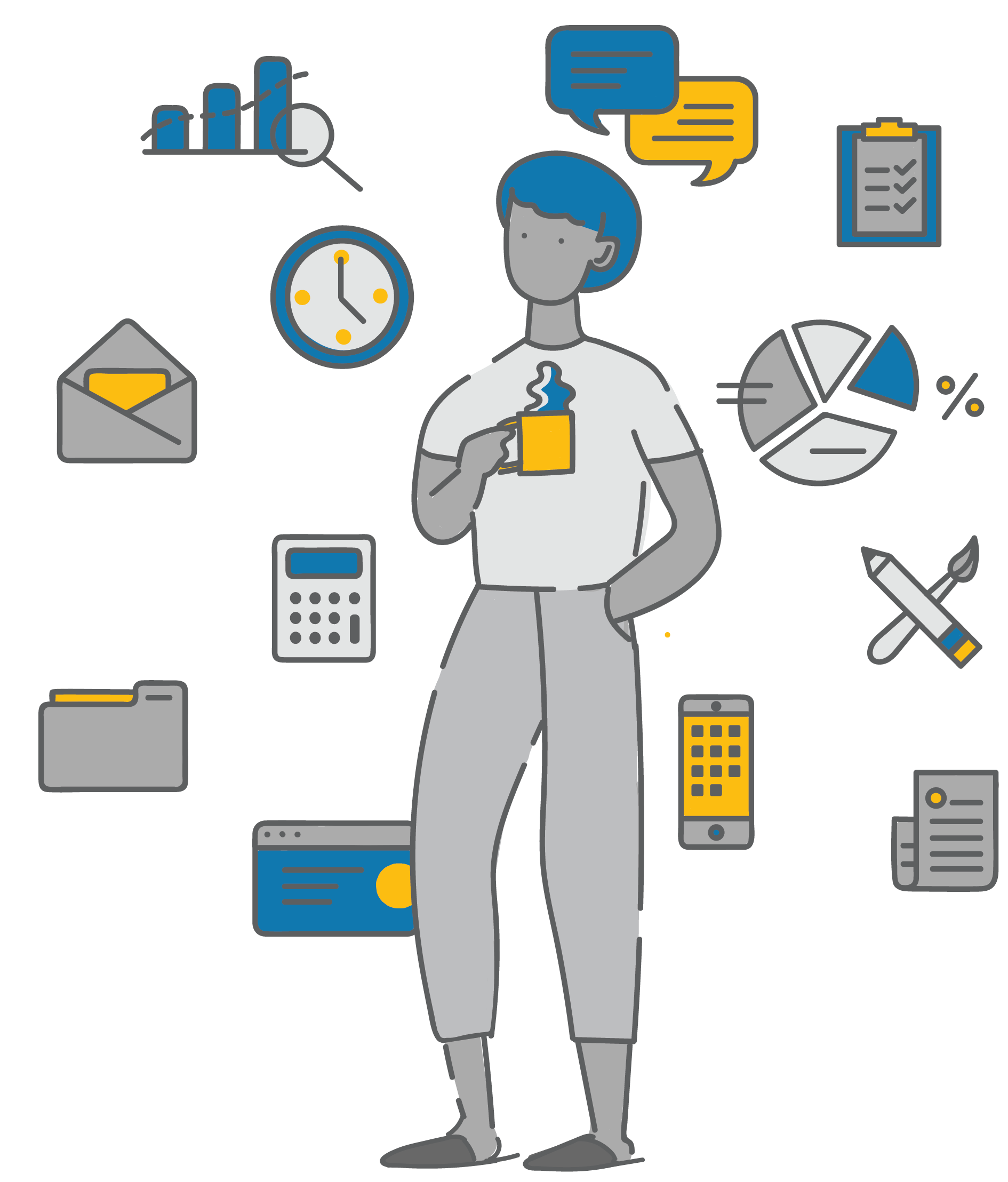 Natural Strengths of Entrepreneurs
The good news is that as a self-employed person, you are likely already a very good self-manager! Be sure to review the Becoming a Self-Manager section for ideas on additional strategies that may be useful when returning to work (or staying at work) after a concussion.
You can use the strategies detailed on MyGuide: Concussion (such as creating an Action Plan), to implement job accommodations that will help make your work more manageable.
Basic Job Accommodations for Entrepreneurs
There are many positive aspects of being self-employed that you can use to your advantage when returning to work or staying at work after a concussion.
For example, self-employed people often set their own work schedule and location. Using self-management principles, you can set time aside at the beginning and end of the day to plan your tasks and review your to-do list. Plan to complete the most challenging tasks when you feel most rested.
Consider allocating extra time to complete tasks. Ensure that your workspace is as quiet and distraction-free as possible.
Balancing Business and Health
While being your own boss has many benefits, it does come with some challenges. It can be hard to balance your own needs with the needs of your business. Remember, maintaining your health is an investment in your business, so be proactive!
Be sure to schedule in regular brain breaks; it may be helpful to set an alarm as a reminder. Communicate with your customers/clients to set clear expectations that factor in your current work abilities. If you have employees, try to delegate challenging tasks as much as possible. Perhaps you have the capacity to hire extra staff or contract out some work during your recovery.
If you haven't already, review the article Job Accommodations for Concussion by clicking on the tile below.
Then, build a list of strategies that make sense for you and your business. Your doctor can also help you develop a structured Gradual Return to Work plan to slowly build up your work hours and job demands.