Back to Catalogue
Returning to Driving
Swipe right to go to the next slide
Concussion Symptoms Can Affect Your Ability to Drive
Concussion symptoms, like changes in your concentration, reaction time, or vision, can temporarily affect driving ability. Some concussion symptoms can feel worse when you are in a moving vehicle.
You should not drive for the first 24 hours after your injury.
After that you should talk to your family doctor about when it is safe to return to driving. If a doctor has advised you not to drive for the time being, it is important to follow this advice or you may be risking your safety and the safety of others on the road. Your driver's license may be suspended if you are caught driving against a doctor's advice.
Returning to Driving Gradually
Once your family doctor has given you clearance to return to driving, make a plan for returning to driving gradually.
For example, start with short drives on a familiar route. Avoid bad weather conditions and heavy traffic.
Ensure you are well rested and symptoms are managed before you get behind the wheel of a car.
If some cases your family doctor may suggest further assessment and treatment of symptoms before you return to driving.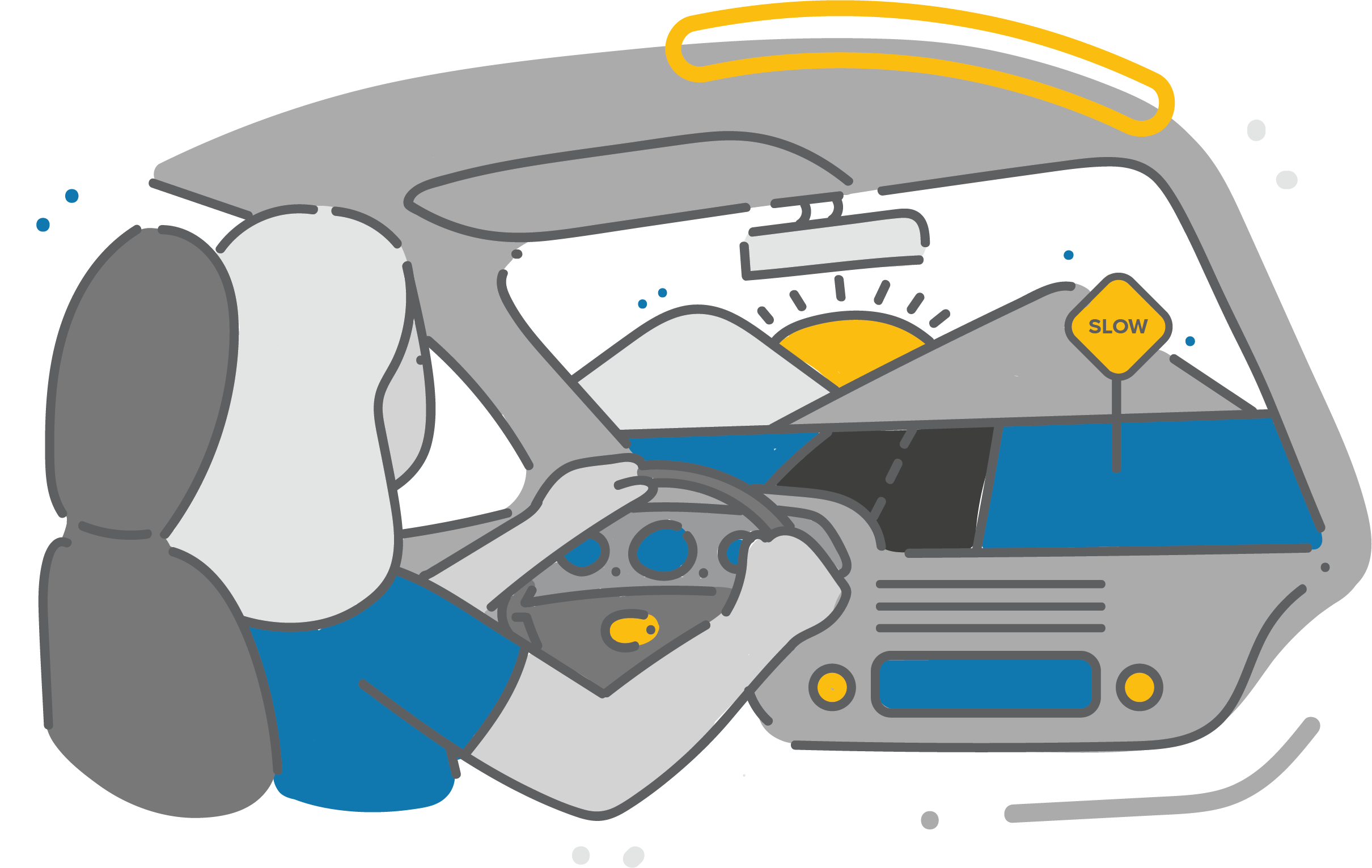 Always let your family doctor know if you have changes in your symptoms that may affect your ability to drive safely, or if driving worsens your symptoms.
Create an action plan! If your symptoms are impacting your ability to drive, make an appointment to talk to your family doctor or other health care provider about the next step.