Back to Catalogue
Returning to Sports
Swipe right to go to the next slide
Making a Plan for Return to Sport
There are helpful steps to follow when returning to sport. It is generally best to start with light non-contact exercise such as going for a walk or jog. When you feel well during and after light exercise, you may be ready to move on to the next step.
The next step is to gradually return to your sport of interest. Let's take basketball as an example. You may start with warm up drills then progress to higher level skills such as being "yellow shirted" during a team practice. "Yellow shirted" means playing your sport with your teammates and opponents not allowed to have any body contact with you.

For more information, take a look at this 2-page document from Parachute Canada titled After a Concussion: Return to Sport Strategy [pdf]
Competitive Play or Contact Sport
Return to competitive play, contact sport, or certain activities such as snowboarding or downhill mountain biking, is not recommended without medical clearance. This is due to the unpredictable nature of these activities putting you at a higher risk of re-injury. When your brain is still healing, your judgement, reaction time, energy level and balance may be affected.
Remember that the return to sport process and your symptoms should be continually monitored by yourself and your health care provider even after you have been "cleared."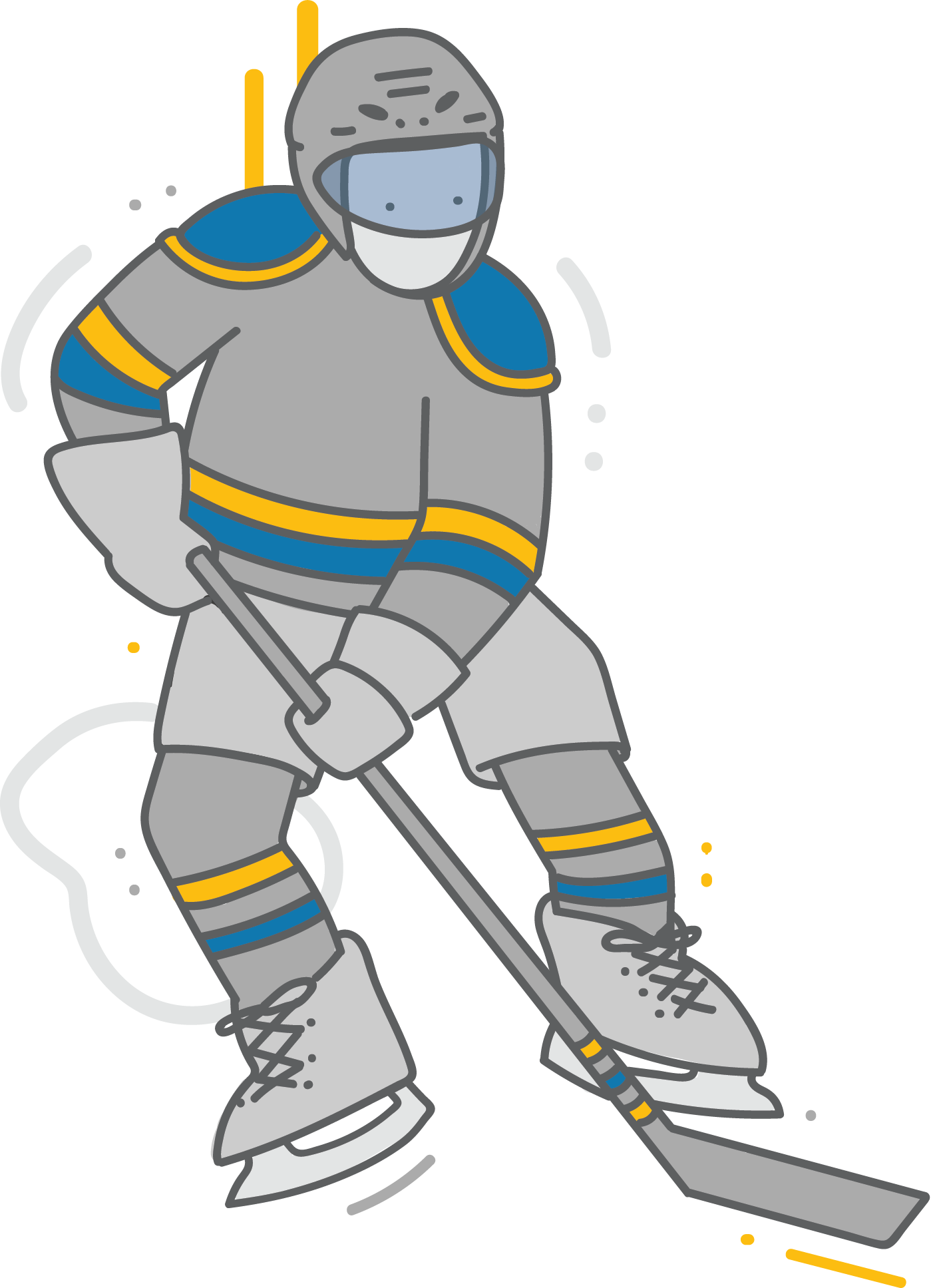 Are You Really Ready to Return to Sport?
There are questions to consider before returning to sports. Complete this "Self-Checklist of Readiness" to help you determine whether you may be ready:
Has my health care provider(s) "cleared" me to return to play?
Am I able to run or use a stationary bike for 30 minutes without any symptoms?
Have I tried more vigorous activities such as sprinting or jumping?
Have I tried sport-specific drill or balance and agility exercises?
Have I attended non-contact practice successfully?
Is my fitness level back to where it was before my injury?
Have I returned to other activities in my life successfully that are important to me?
If your answer is no to any of the above, it is important to speak with your health care provider. Your league may have specific policies and rules for returning to play after a concussion.
Action 1: Have I reviewed the Self-Checklist of Readiness?
Action 2: Develop a specific plan for your gradual return to sports. Make sure to monitor and check in how your symptoms are.